Resource Centre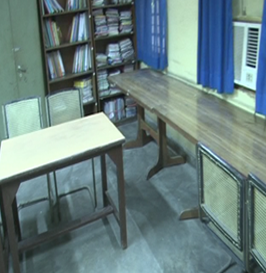 Vision
To be the central hub of the college facilitating a reflective, creative and progressive curriculum and its transaction in teacher education
Mission
1.1. To be the harbinger of experimentation, innovation and research in teacher education.
1.2. To be a reference/ facilitation centre for both the faculty and the students, and to provide support for resource material and services.
1.3. To be a centre of generation/creation of academic &curricular resources by both faculty members and students.
1.4. To be an access point for the researched and documented scholarly e-content on teacher education.
1.5. To be a documentation centre of teaching learning resources parked in different pedagogy labs/rooms.
1.6. To showcase some of the representative assignments/projects of the learners.
1.7. To be a guiding link to the various resources available in the library.

2. To foster and facilitate:

R: Responsive & Reflective Research
E: Efficiency, Effectiveness
S: Strategic Planning, Skill Development
O: Organizational Skills
U: Up-to-date access
R: Resourcefulness
C: Creativity, Collaboration for Curriculum development
E: Empowerment

3. To serve as a Nodal Centre for Inter-institutional Resources for New Knowledge in Teacher Education
4. To serve as Think Tank for Issues in Education and Teacher Education