Think, Reflect, and Accept the Challenge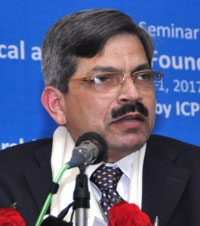 A warm welcome to you to Maharshi Valmiki College of Education! It is heartening to note that you have chosen to be a teacher. It's indeed a challenge, greater than what you would have thought otherwise. Congratulations for  accepting this challenge and deciding to grow as a teacher.
Teachers in society have a distinguished place recognized by one and all. Teachers conceptualize and cradle ideas. Teachers create human space worthy of nurturing ideas. Teachers are imperishable links not only for transmission of ideas but also for the spurt of nascent ideas. Teachers inspire innovation, creation and discovery. Teachers strike the human chord to keep the quest for knowledge alive – themselves and through their students.

This is a glimpse of the role that you have chosen to prepare yourself for!

Humble initiatives act as foundation to great ideas. Think, reflect, and make a beginning. Open yourself up to myriad ways of thinking; of learning and experiencing. Prepare yourselves for a meaningful living and live it to its fullness through your students.

Concentrate and look within. Set yourselves on an expedition into your deep self. Experience, explore and evolve. You'll discover the germ of creativity deep within – yes, deep within! Ignite your thoughts, unleash your potential and grow into the role you have chosen yourself for.

The challenge is great –truly refreshing and transforming. Approach it to its fullness through sincerity, hard work, and dedication. Make a beginning and hesitate not. You can surely stand up to that. Believe me - you can indeed stand up to that!

May your stay in this College be tremendously meaningful! May it prove as transformational period of your life! May it bless you with the courage to kindle lives; and to kindle many lives!
May education be your way of life, henceforth and forever!
With best wishes,
16 July 2017
Dr. Parmesh Kumar Sharma
Officiating Principal